Piotr Sabiniok - President of the Board, Chief Executive Officer
Born in 1968. In 1993 he graduated from the Faculty of Civil Engineering at the Silesian University of Technology in Gliwice, where he obtained a master's degree in civil engineering specializing in building and engineering structures. From the beginning of his professional career he has been engaged in broadly understood general and industrial construction. He has extensive experience in managing construction contracts both on the domestic and foreign markets, including the Middle East. From 1998 to 2009 he was the President of the Management Board in the subsidiaries of the Mostostal Zabrze Group, and within the first three years he was the President of the company with shareholding of Norsk Hydro Capital Group. In 2011 he became the Director of the Strategic Development and Marketing Office at Mostostal Zabrze S.A. (Parent Company of the Mostostal Zabrze Group), and from 2013 to 2017 he was also the Proxy of this Company. At the same time, in the years 2012 - 2017 he was a member of the Supervisory Boards of Gliwickie Przedsiębiorstwo Budownictwa Przemysłowego S.A. and Przedsiębiorstwo Inżynierskie BIPROHUT Sp. z o.o. (both belonging to the Mostostal Zabrze Group).
In 2018, by the decision of the Supervisory Board, he was appointed to the Management Board of AMK Kraków S.A. as Technical Director, and in 2020 he took the position of the President of the Management Board of the Company.
He is a member of the program councils of scientific conferences organized jointly by scientific bodies and industry. He is fluent in English. Since 2000, he has had a builder's license to manage construction works in the construction and building specialty without restrictions.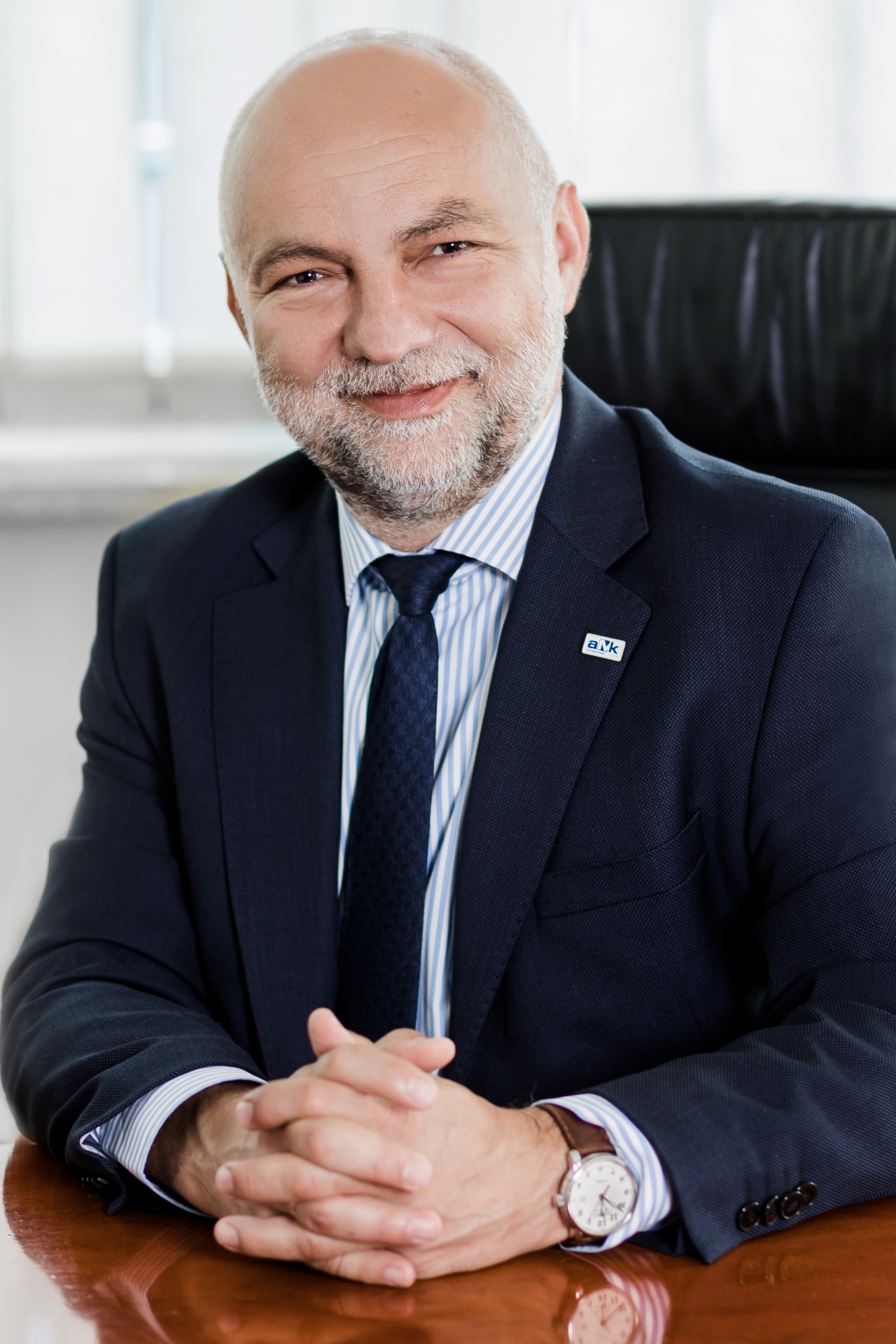 Jerzy Gazda - Member of the Board, Chief Financial Officer
Born in 1962; in 1986 he graduated from the Faculty of Management at AGH in Kraków, where he began his professional career, working in a research and teaching position, while taking part in many consulting projects in the field of restructuring and privatization of enterprises. In addition to the above-mentioned studies, he completed a one-year course for chief accountants, obtaining the qualifications of a chief accountant, and a several-month course for candidates for tax advisers. In 1995 he started working in business as the head of the controlling and finance department at Glaspol, owned by the French Saint Gobain corporation. Then he held high management positions, mainly in the area of ​​finance, including management boards of such companies like e.g. Hochtief Polska owned by the German construction corporation Hochtief, or Bolix owned by the Indian Group Berger Paints. Since April 2016, he has been working as a Financial Director and Member of the Management Board of AMK Kraków S.A. whose sole shareholder is Mostostal Warszawa S.A. belonging to the Spanish global player Acciona.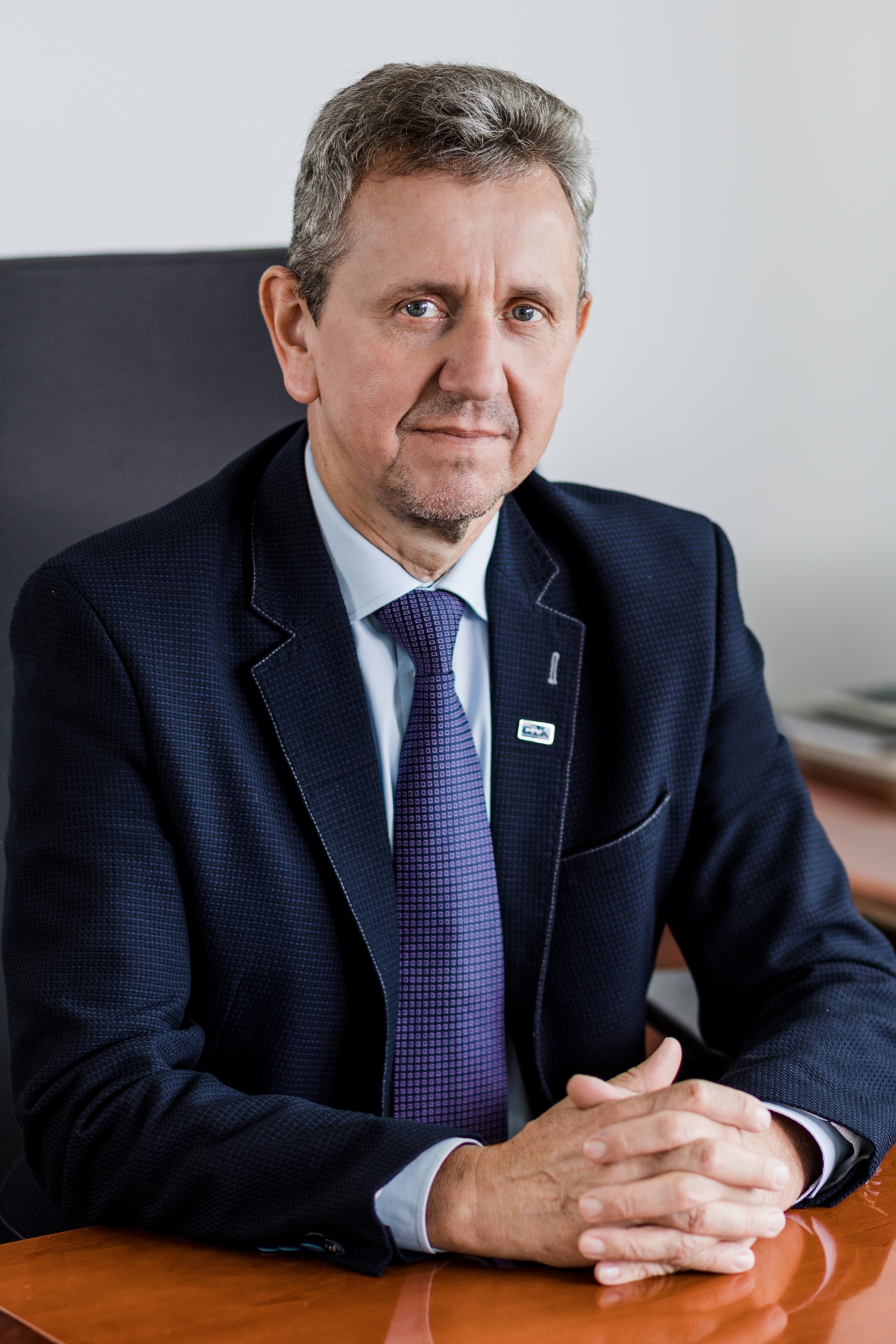 Supervisory board
| PERSON | FUNCTION |
| --- | --- |
| Jorge Calabuig Ferre | Chairman of the Supervisory Board |
| Carlos Enrique Resino Ruiz | Member of the Supervisory Board |
| Jarosław Reszka | Member of the Supervisory Board |
| Jacek Szymanek | Member of the Supervisory Board |
| Marcin Kondraszuk | Member of the Supervisory Board |